Fast & Easy Deployment
Use our appointment system to give your clients the best experience in terms of booking and reservation.
Full customization to make it your own
Add-ons add real value to those who need it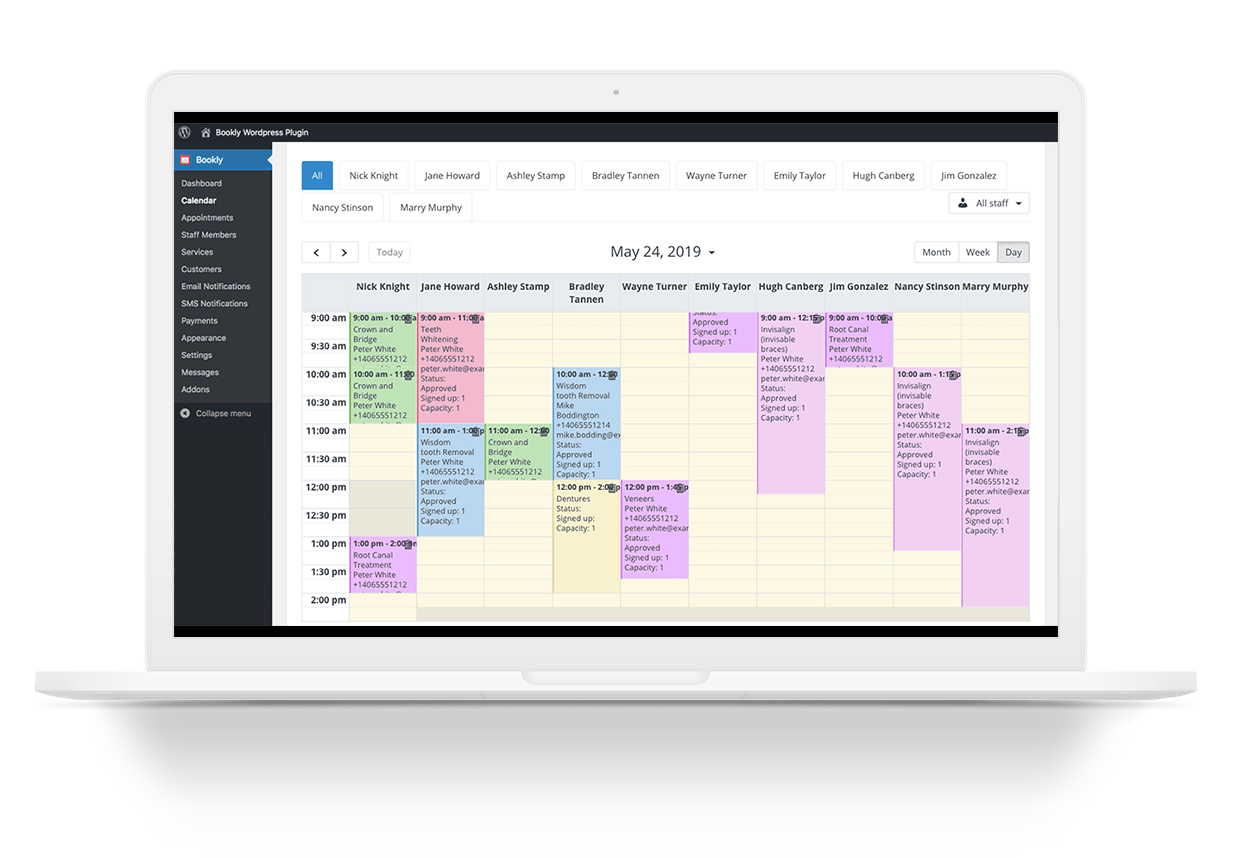 Any industry where there is a need for clients to make bookings and appointments can use our appointment system, from consultancy agencies to SPA, you can easily personalize the input fields on reservation page
Get the best fit for your business 
Schedule meetings, list the services, collect payments, manage staff.
Schedule medical services, from doctor's appointments to payments, and others.
You can keep track of your reservations and confirm guests with this plugin.
Allow customers to choose a dentist, browse procedures and book visit in advance.
List the repair services you provide, servicemen and their availability.
View available seats in real time, choose and book seats online.
Launch a comprehensive online receptionist desk for your Spa or Massage salon.
Allow clients to choose, book and pay for their group or individual training with ease.

A notification system that reminds you of a scheduled appointment with a client before that time, so you can be prepared. That way, you will keep your clients happy and make money
No Lost Clients = Money saved.
SAVE TIME.
SAVE MONEY.
SAVE FACE.