Multi-Vendor
Bring entrepreneurship to your fingertips. Start creating your eCommerce brand with a Multi-vendor Marketplace solution.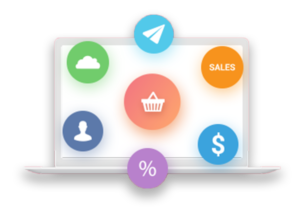 Save 100s of work hours while creating an online Marketplace
See some of the many reasons that make us the #1 Open-Source Multi Vendor Solution.
You can be sure that you are in the hands of capable support engineers.
Works perfectly with themes supporting WooCommerce & its functionalities.
Extraordinary Features of
Multi-vendor Marketplace
No dream is too small to begin with. But to get started you need the




best industry standard features.
Marketplace with Independent Stores
Similar to Shopify, eBay or Amazon – we gives any vendor a customized storefront and chance to give support as extra.
Use Any WooCommerce Compatible Theme
You can start with any theme that supports WooCommerce. You will also get a free theme to get started so you don't face trouble when building your multi-vendor marketplace
Frontend Dashboard for Vendors and Customers
Customers and Vendors get access to a rich frontend dashboard that allows easy management of product inventory including sales, orders, discounts, coupons, and more.
Store Insights with Reports
and
Statement
Vendors can see store sales report in details and also get a complete
overview of their store's performance.
Earn from Each Sale as an Admin
Charge commission globally, on a vendor or get a special commission on a single product. A fair commission model allows both parties to share the success of your marketplace!
Coupon Management Right from the Dashboard
No need for you to spend time worrying about coupons. Let your handle their discounts on their own.
Increase Brand Value with Product Reviews
Good reviews can help other customers to gain trust and increase your marketplace brand value.
Vendors Configure Their
Own
Store Settings
Vendors can include additional information about their store and brand
from the frontend dashboard. You don't need to do anything.
Easy Withdraw System for Your Vendors
Vendors can requests to you right from the frontend dashboard for payment. You can set the withdrawal limit, payment channel, minimum withdraw limit and more.
Shipping Management for Each Store
Worried about shipping hassles? Let your vendors handle their own shipping with Zone wise shipping feature for each store. And if you enable the ShipStation they can also handle their shipping with the popular shipping solution.
Announce Important News Right in the Dashboard
You can broadcast important announcements for all the vendors or specifically a number of vendors. The announcements will be displayed on the vendor's dashboard
Control Who Sells and Who Doesn't
You can activate/deactivate a vendor selling rights. Which really makes you the the Admin of a marketplace.
WITH YITH MULTI VENDOR / MARKEPLACE YOU CAN:
Add more details for each vendor
Contact details and social network profiles gathered in a customizable header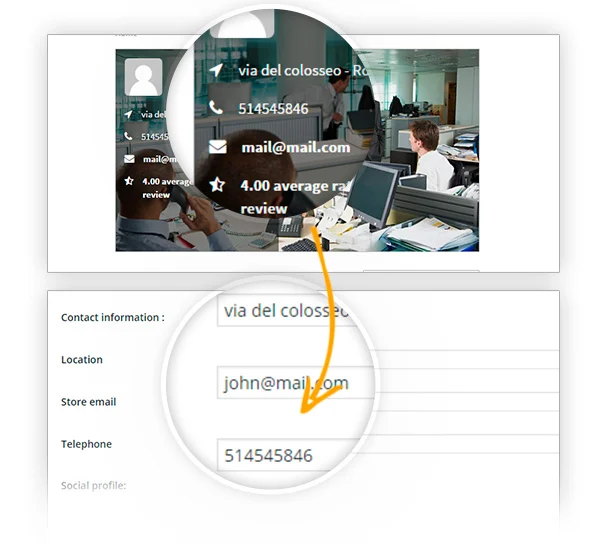 Have multiple administrators
Each owner of the shops can elect any registered user to help in the management of the store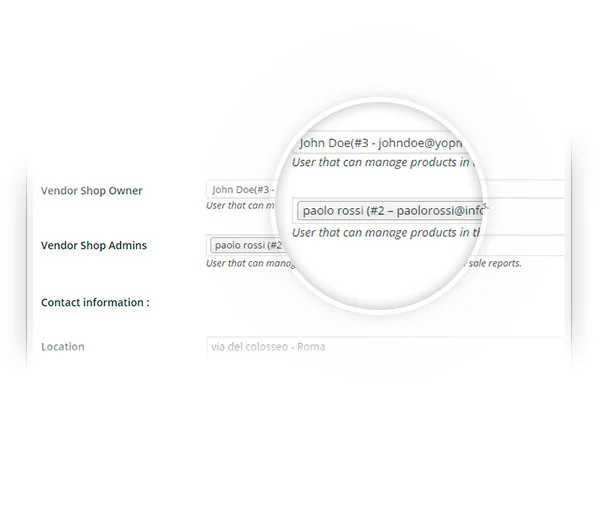 Allow users to sell and edit their own products
Avoiding the pending status until the administration approval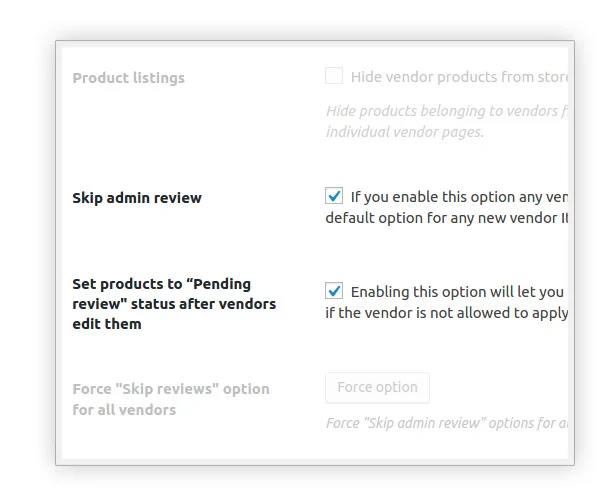 Choose the commission rates freely
You can assign different rates to the vendor shops and to the products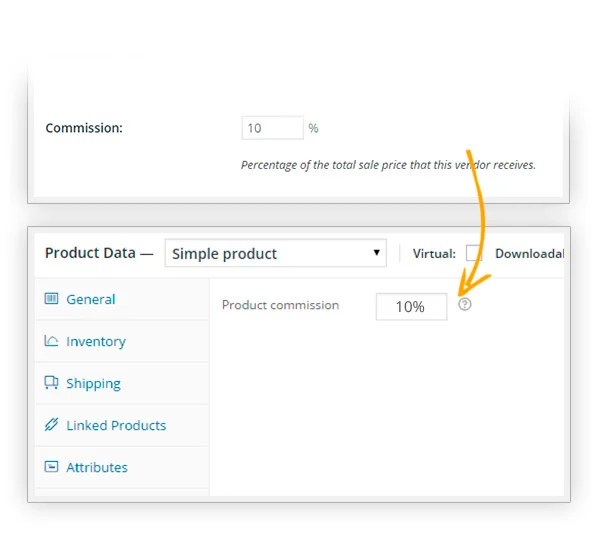 Apply actions for commissions
To change
the status of the commissions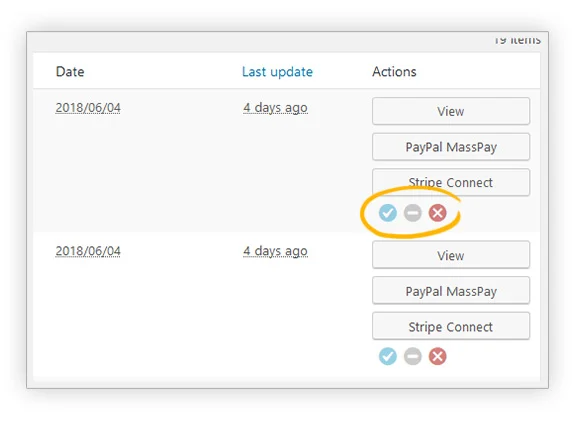 Manage coupons
Choosing whether to calculate the commission
for the discounted total or not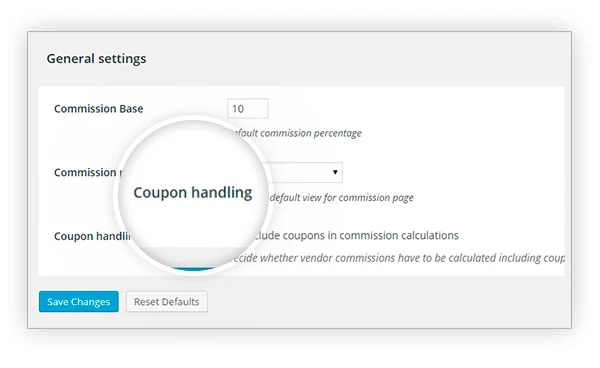 Allow vendors to create coupons
Letting them free to offer discounts or deals to the possible customers
of their products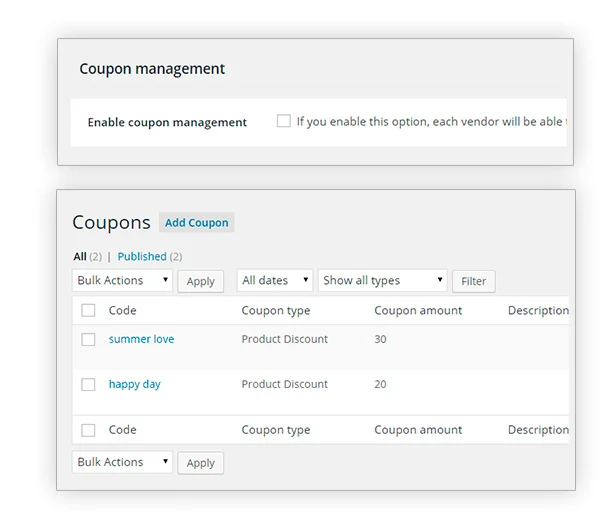 Offer a better control of the reviews
With the premium version, vendors will be able to operate on the reviews of their products just like the store administrator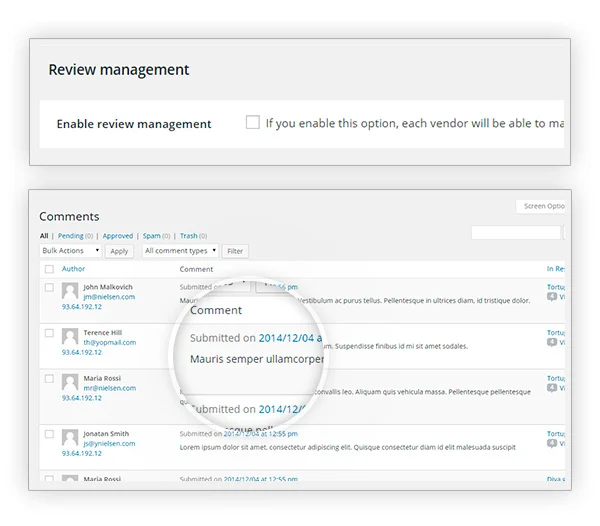 Choose your favourite payment method
To pay your vendors either manually or automatically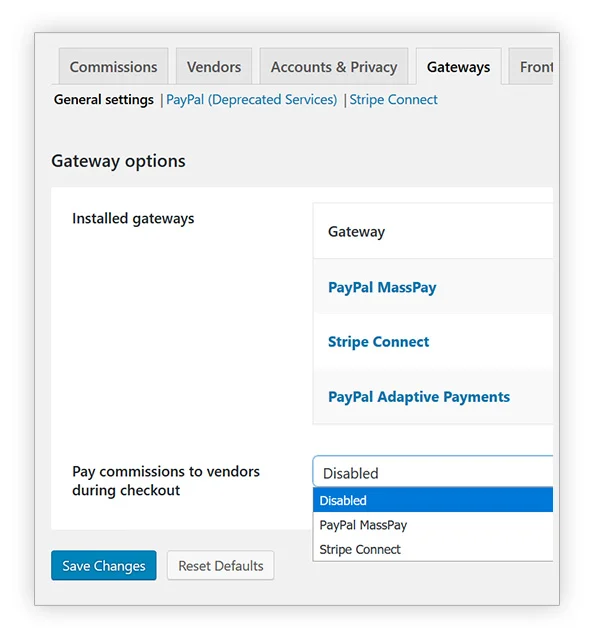 Generate advanced reports
Filled with vital information and relevant details
for the management of the site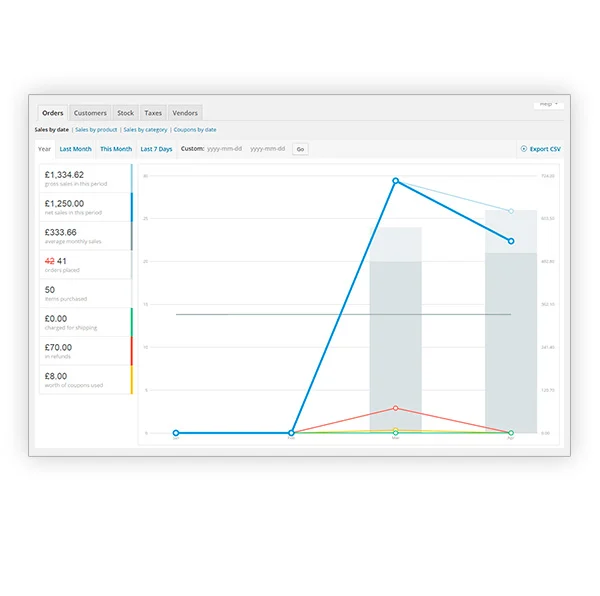 Export data in CSV
So they can be used freely outside the WordPress environment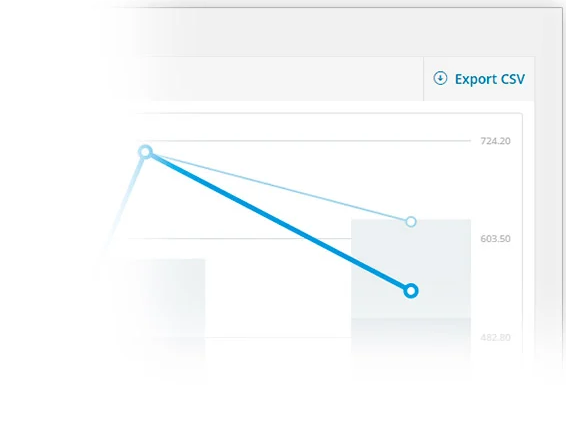 Choose in which page you want to show the vendor's name
Decide freely among the shop page, the product detail page or the product category page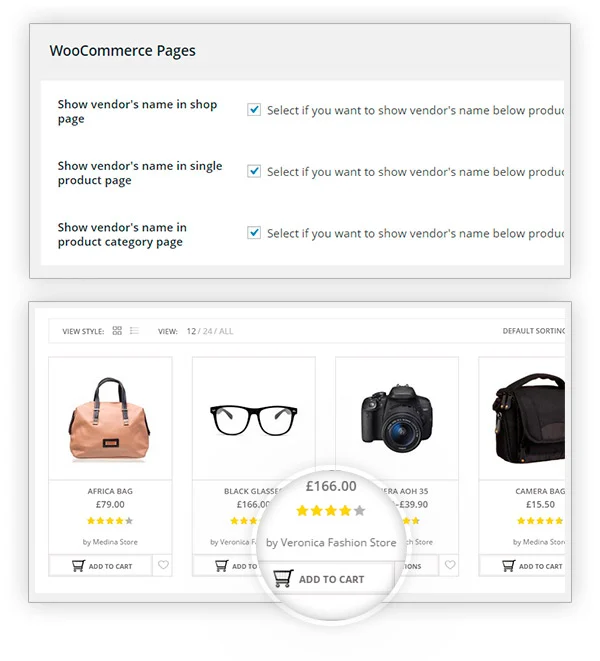 Let your users register as vendors much more rapidly
Allow registrations to be automatically approved, or use the classic manual system.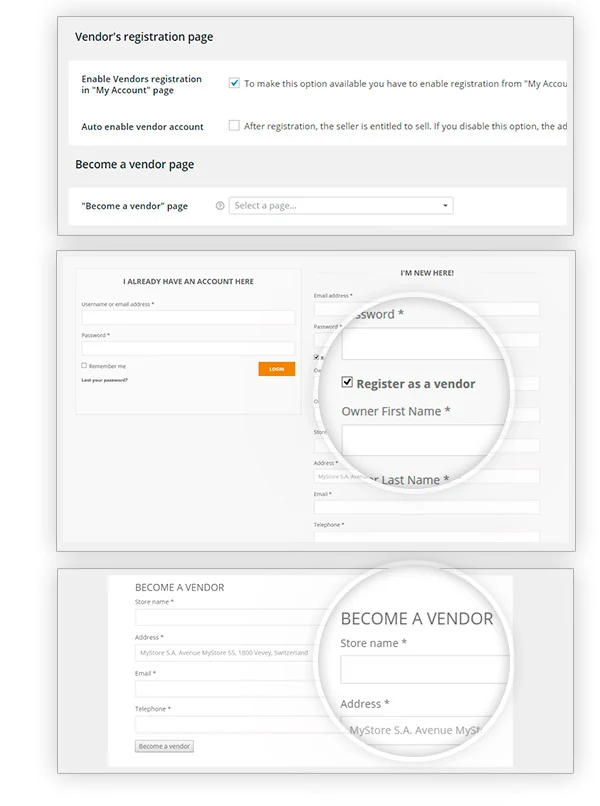 SPECIFY TERMS AND CONDITIONS
And ask your users to accept them in order to register as a vendor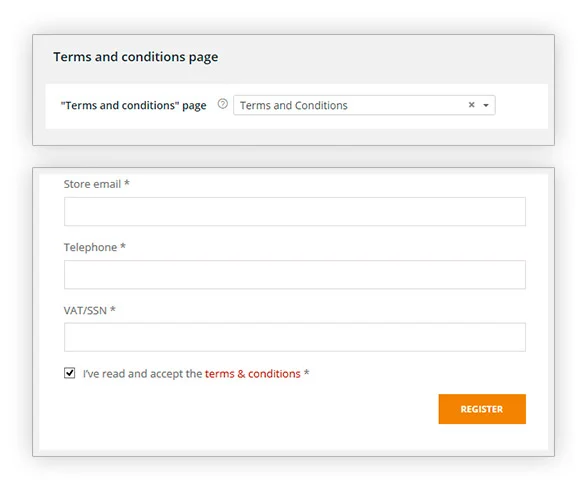 REQUIRED IBAN/BIC
To pay commissions by bank account in a fast and easy way
Limit the number of products for each vendor
In case you want to set a certain number of products vendors can create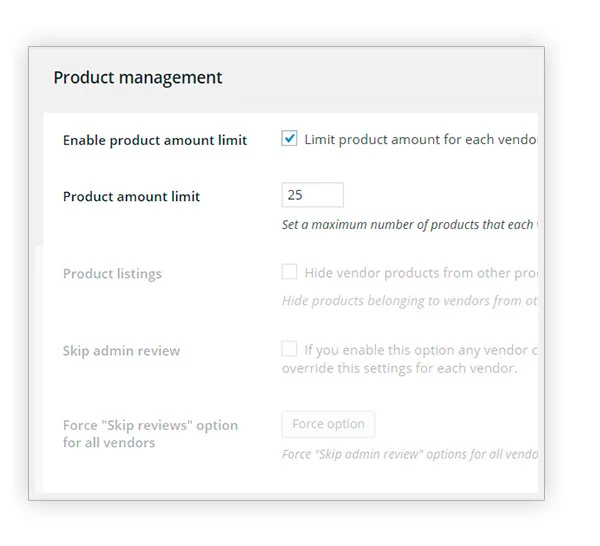 Apply changes to all vendors at the same time
Using bulk actions to manage them, approving or deleting with just one click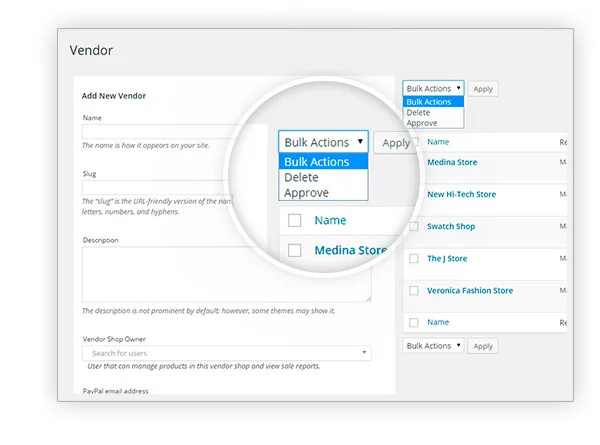 Exclude products of certain vendors from the shop
In this way, the products will no longer be visible on the shop, but only in the page of the vendor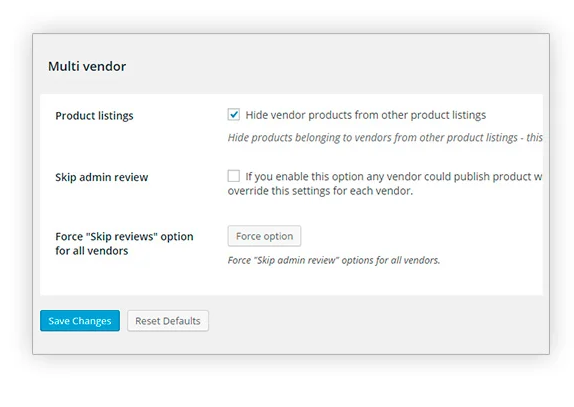 Show the complete list of vendors in your site sidebars
Thanks to the widget YITH Vendor List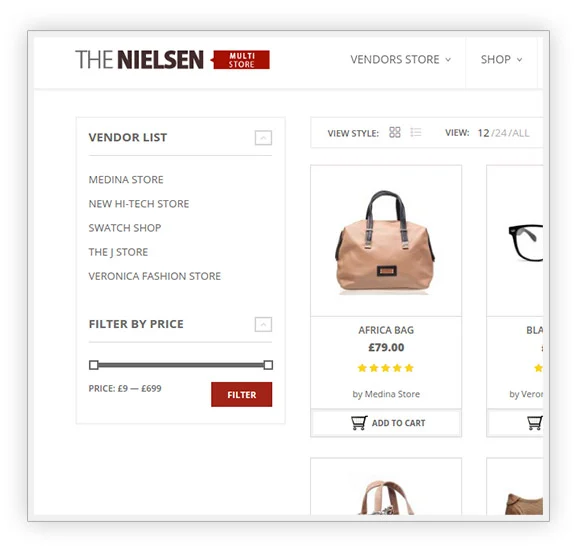 Show the Google map for each shop location
The map is calculated basing on the address available on the vendor's profile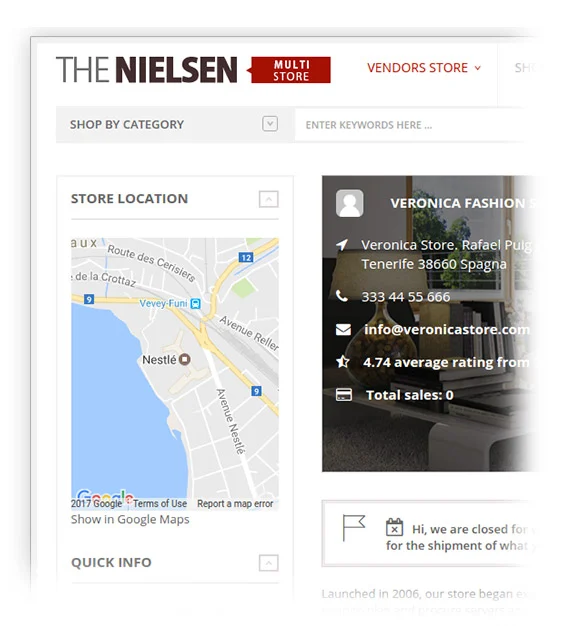 Let users ask for pre-sale questions directly to the vendors
They can send the email both from the product detail page and from the product page.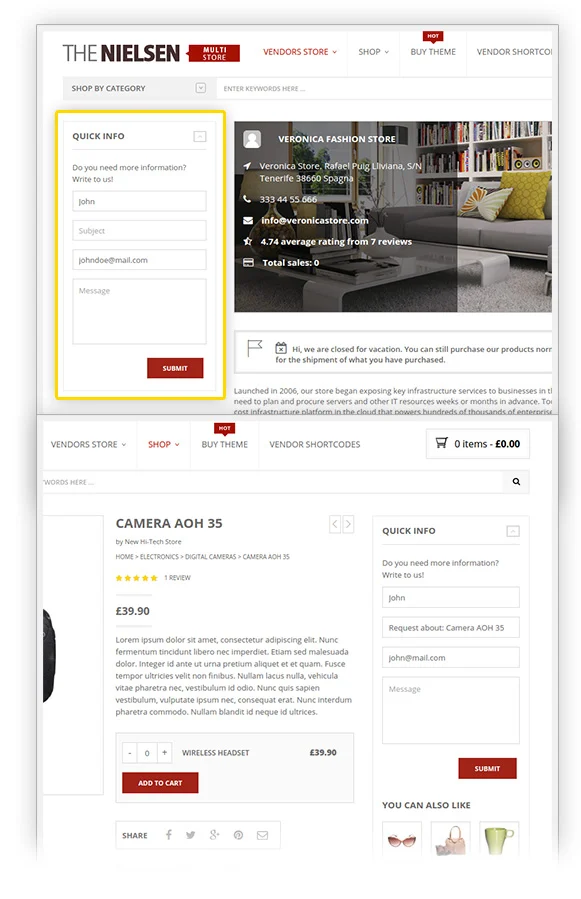 Offer an advanced administrative area
A vital management platform for every vendor, from which they can consult reports or edit information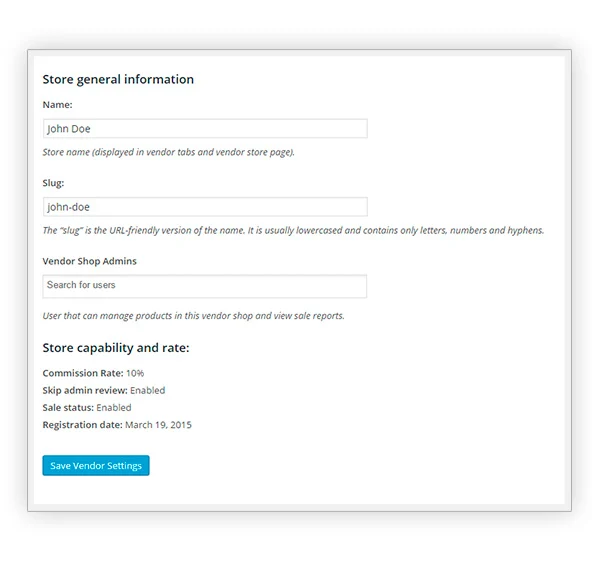 Support a better communication with users
Let administrators receive messages about the shop products from users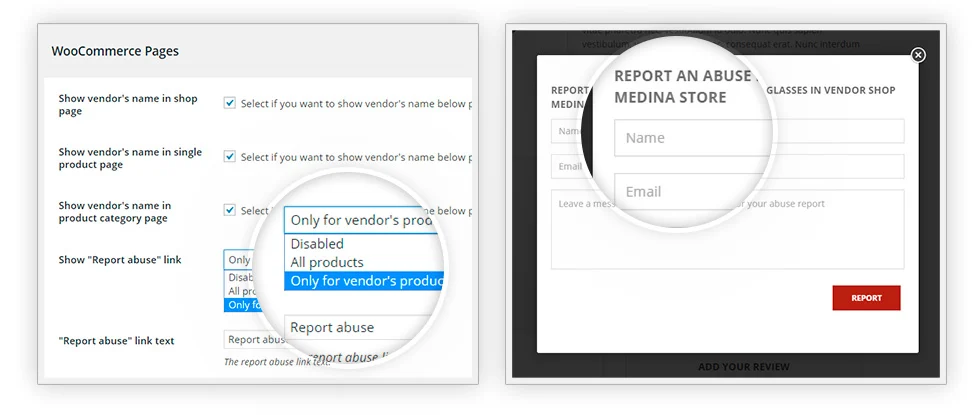 Send again an email to your new vendors
If the first one has been somehow lost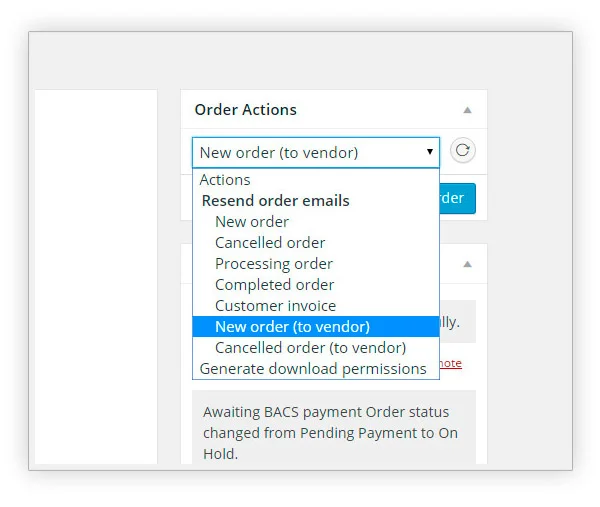 Set a minimum commission amount
That vendors have to achieve to get paid on PayPal MassPay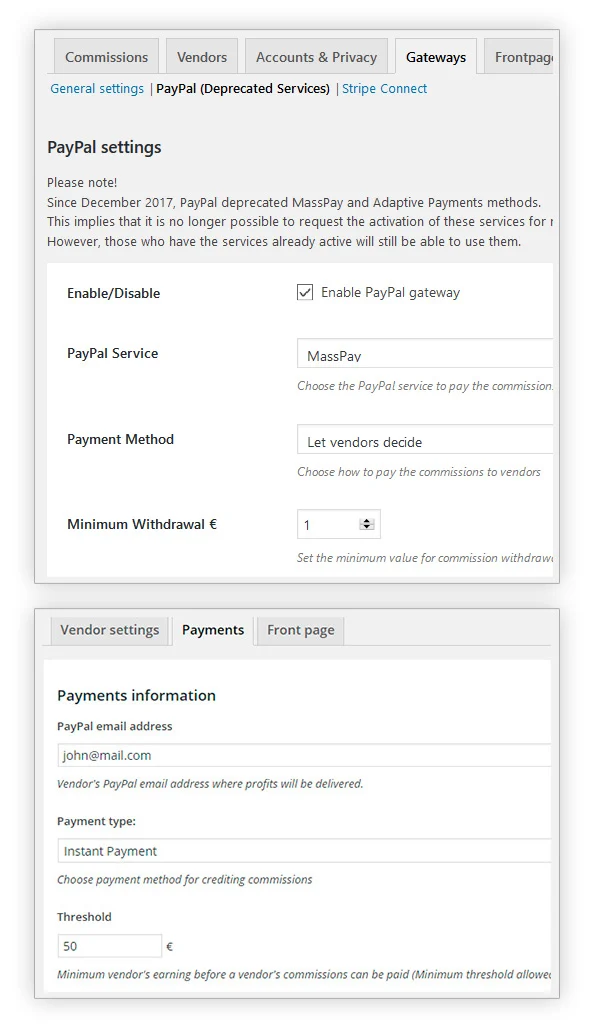 Give your vendors the possibility to set featured products
Without having to ask approval to you each time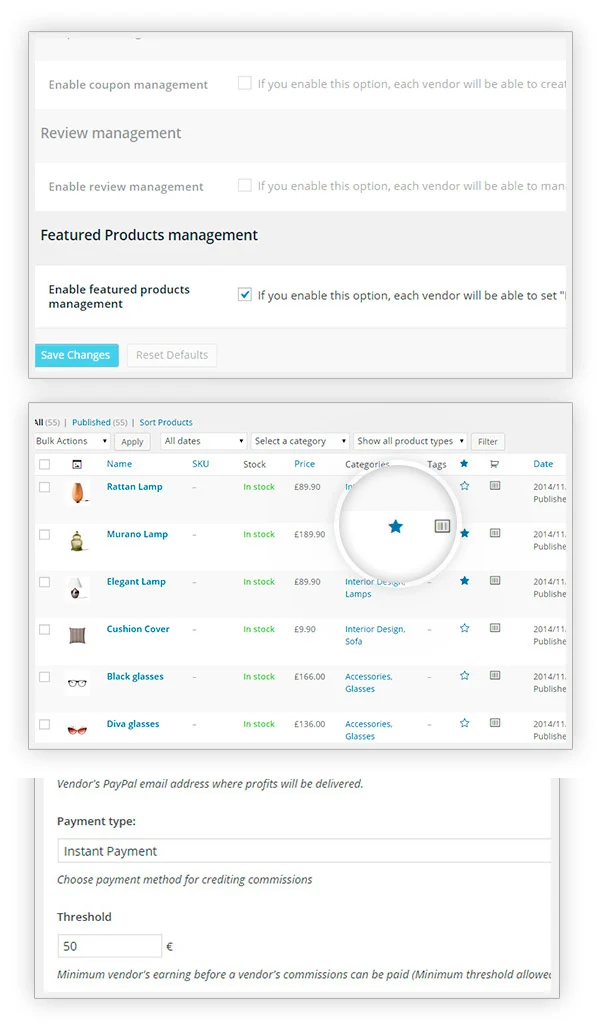 Show the number of sales for each vendor
So that users can be convinced by very active and trendy vendors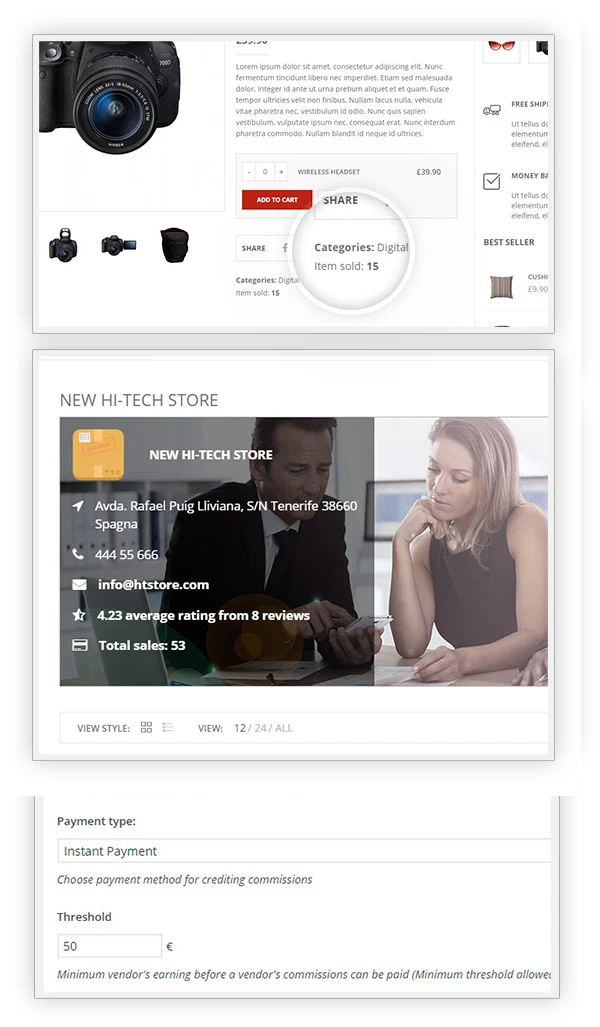 Use the shortcode YITH WooCommerce Multi Vendor List
To show the list with all vendors selling in your store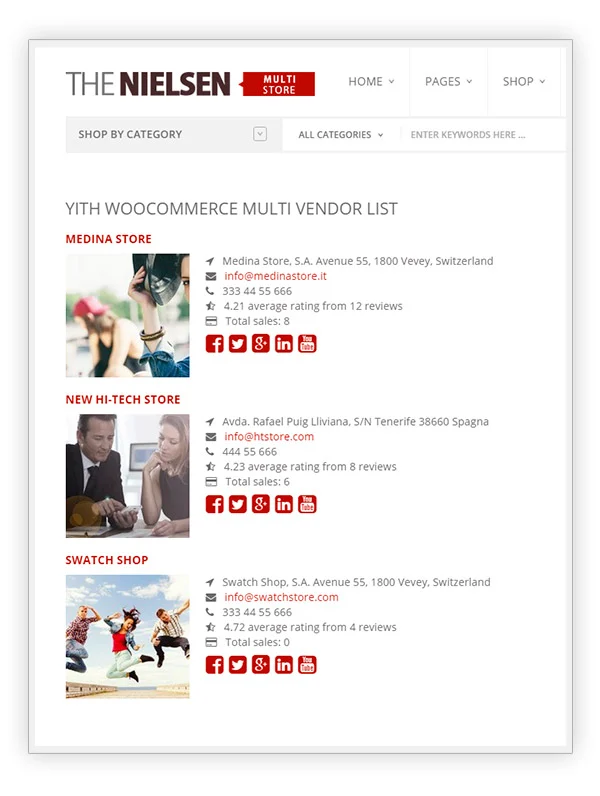 LET YOUR VENDORS CLOSE THEIR SHOPS
They can choose to keep their products purchasable, or show them in catalogue mode.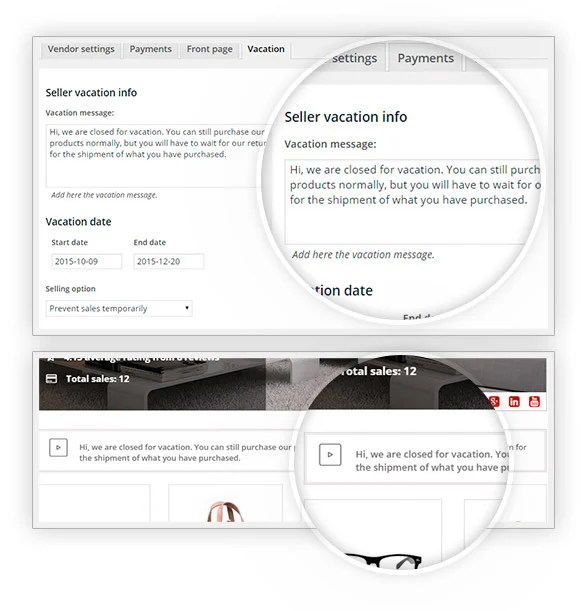 ALLOW COMMUNICATION BETWEEN VENDOR AND CUSTOMERS
Thanks to the compatibility with YITH Live Chat (not included) vendors will have a powerful tool to improve their shop