A Point of Sale system that's as fast (and beautiful) as you
When you've got a line of customers waiting each second can feel like an hour, your Point of Sale system needs to respond instantly.
WooCommerce POS is built for speed. Your product inventory is stored locally for lightening fast searching and filtering. The WooCommerce cart has been rewritten in javascript and moved client-side which allows instant feedback when you add, remove or adjust products.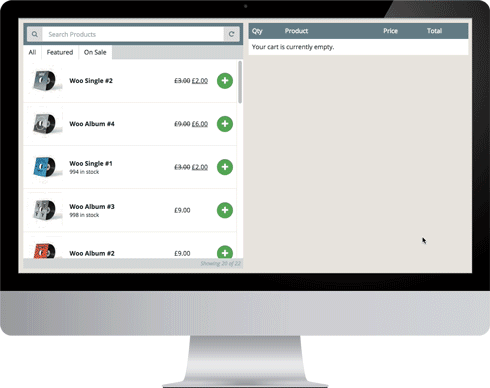 Turn your store into an easy to use and powerful cash register for each type of store or business.
HOW YOU CAN BENEFIT FROM IT
Sync
You can sync your store point of sale with orders, customers and product listings of your online shop and vice versa. You'll have full control over your business.
Create
You can create a virtual cash register for any business activity without buying a physical device and save on the expensive yearly subscriptions of the traditional point of sale tools and services.
Operate
You can use the virtual cash register on any computer, on touch screens and in any new generation web browser.
Make Your business a Priority.
we certainly will.
The most affordable and advanced solution to transform your Store to a Point Of Sale for your physical store.
It doesn't matter what business you are running: whether it is a supermarket, a bar, a clothing store, a beauty salon: you'll be able to fully manage your Point of Sale with multiple registers. Set up cashiers, create products, sync orders, add markup, discounts and coupon codes, customize receipts, monitor the income of every register, the payment methods used… and much more.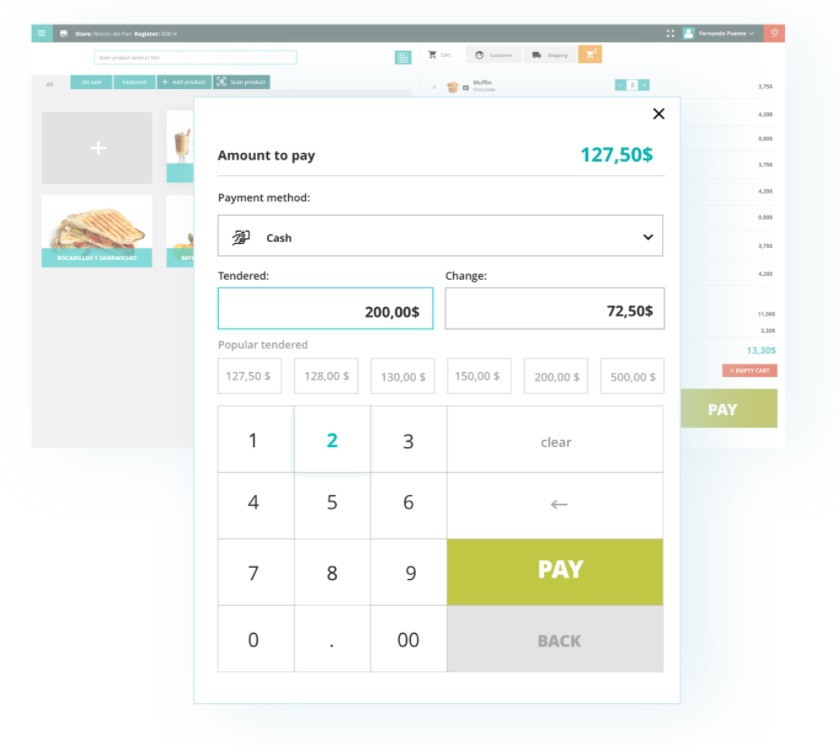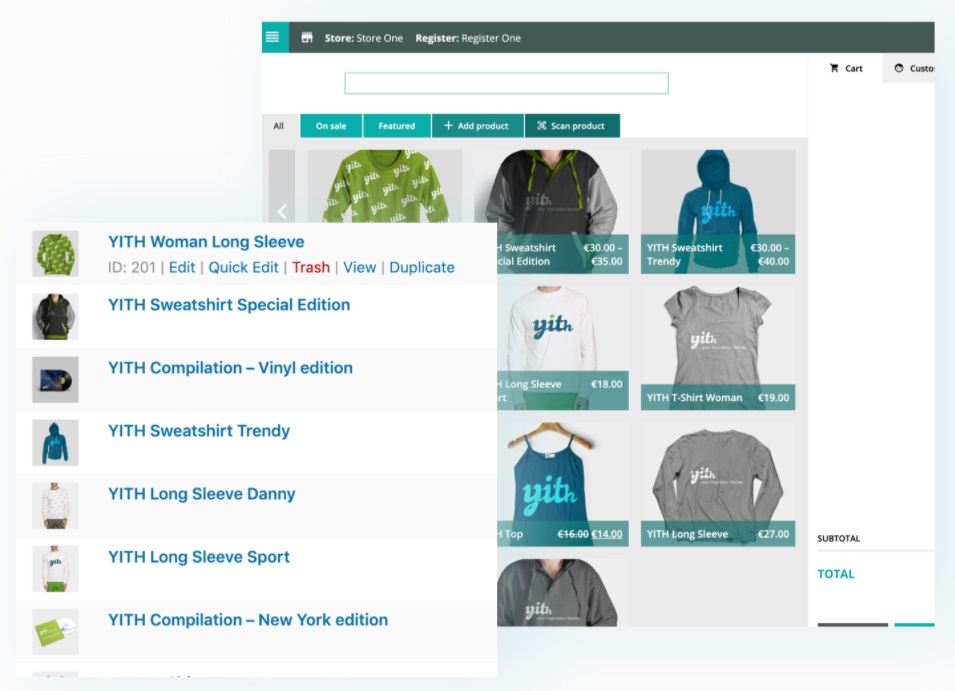 A perfect integration between the POS register and your store
All orders made from the POS register on the frontend will be automatically synced to the database of your store, exactly as any other information concerning product stock, customers' data etc.
An endless number of stores and POS registers just in one installation
POS allows creating endless stores (if you have to manage chain stores or franchising) and endless registers (as in a supermarket with more departments and dedicated registers). For every register you can set up several cashiers, customize receipts, set up the categories and products, activate specific payment methods and more.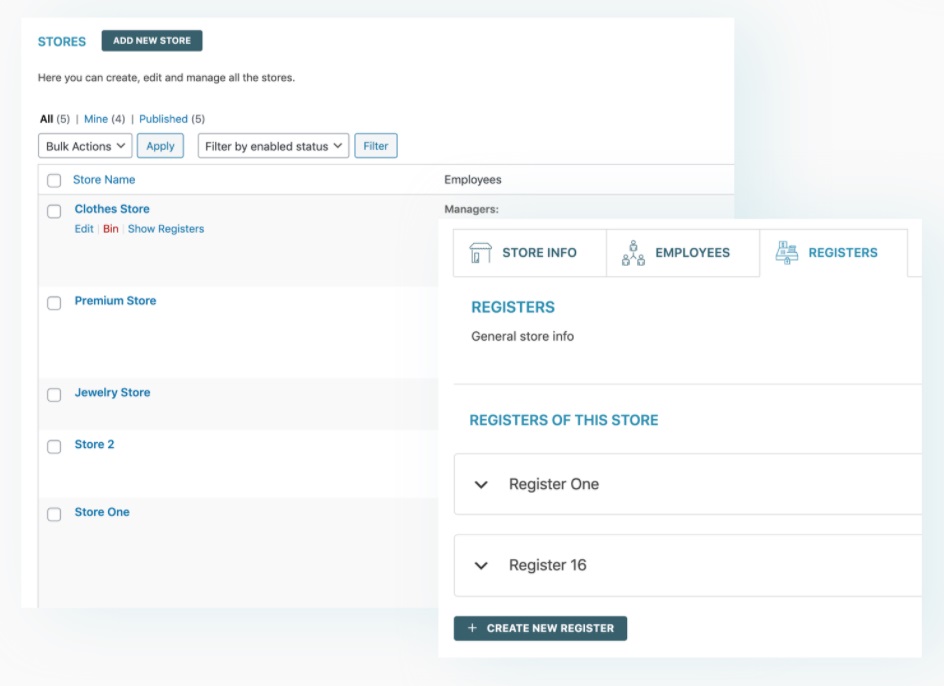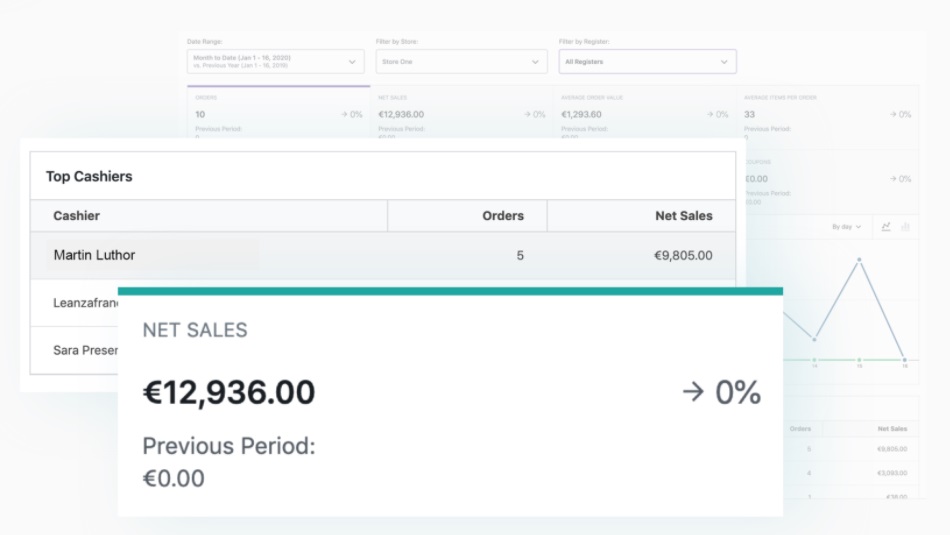 Monitor orders and revenue of each store and POS register from a powerful and versatile dashboard
You can rely on a dashboard that allows analysing the sales trend and the revenue of each Point Of Sale, and to filter this information by store, cash register and date. Moreover, you can get an overview of the cashiers with the highest number of sales and of the payment methods used.
Direct access to the POS register thanks to a modern and customizable login page
Let cashiers have direct access to the registers without going through the backend of your e-commerce store thanks to a login page specifically made for them and that can be customized from the admin panel.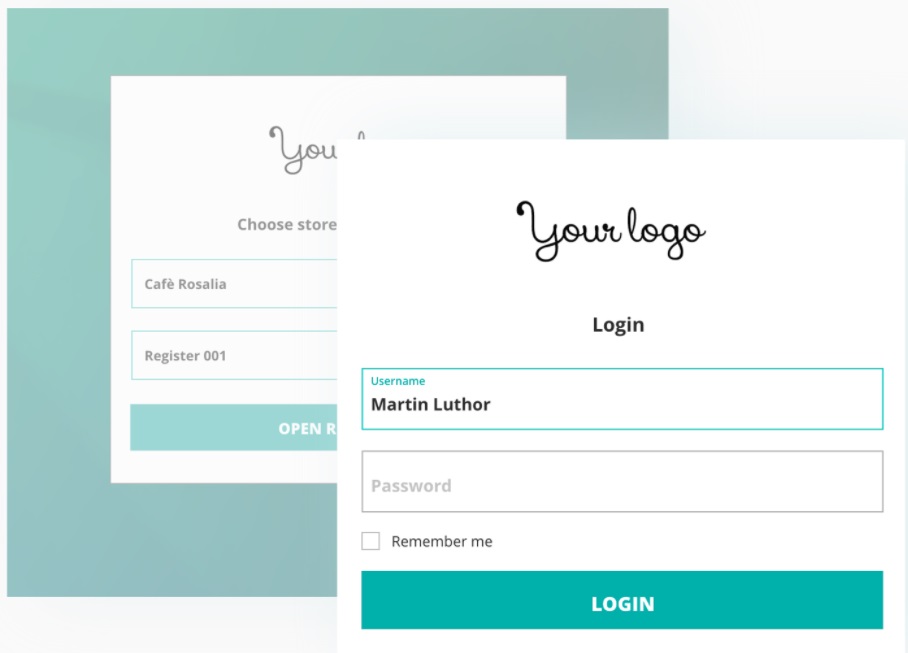 An engaging and usable POS register interface, perfect for any type of shop and products
We've designed a simple and easy-to-use POS register interface with a carefully designed look. The result is a view that can fit any business activity, regardless of the type of products or services sold.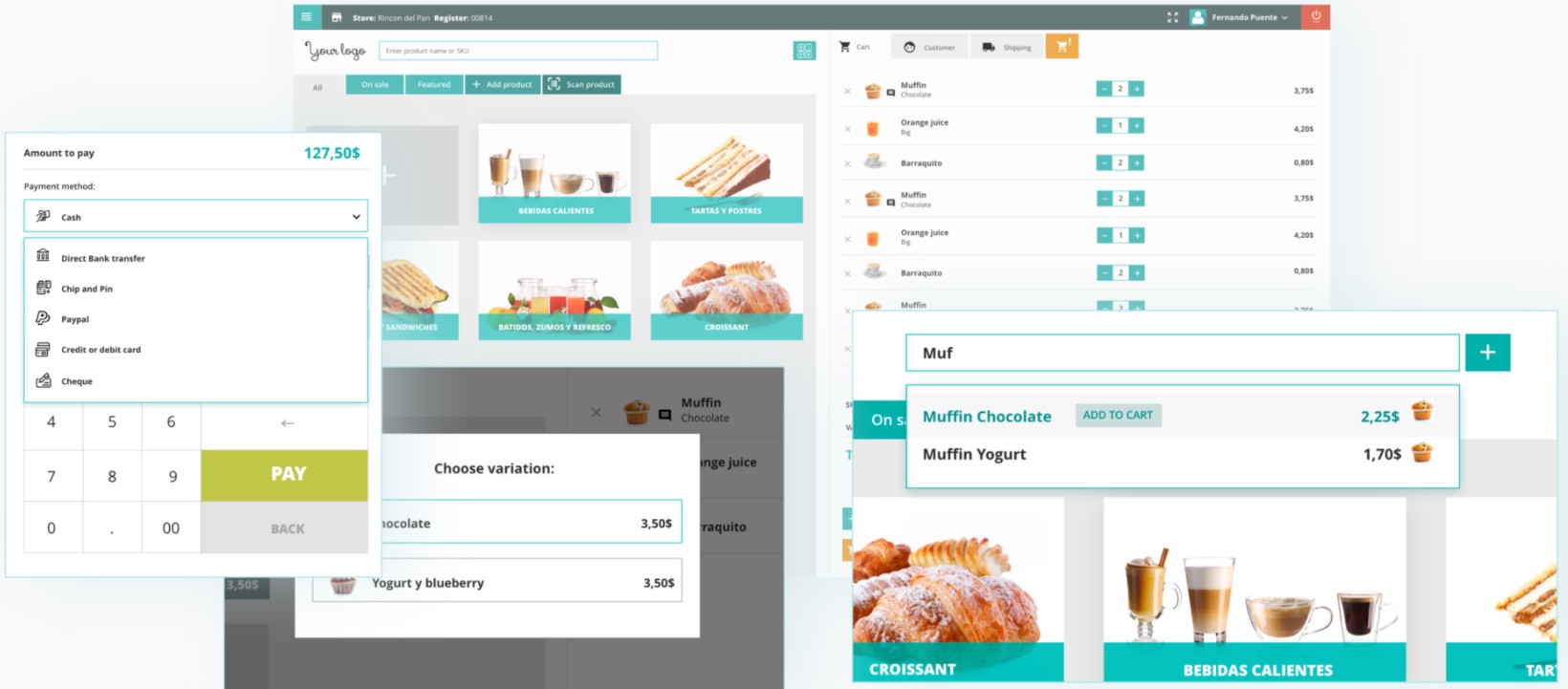 Create products and manage the stock right from the POS interface
Right from the POS register view, you can add new products, manage prices and stock and sync this information with your store database. You can also enable the multi-stock feature and set up different stock values for each Point of Sale.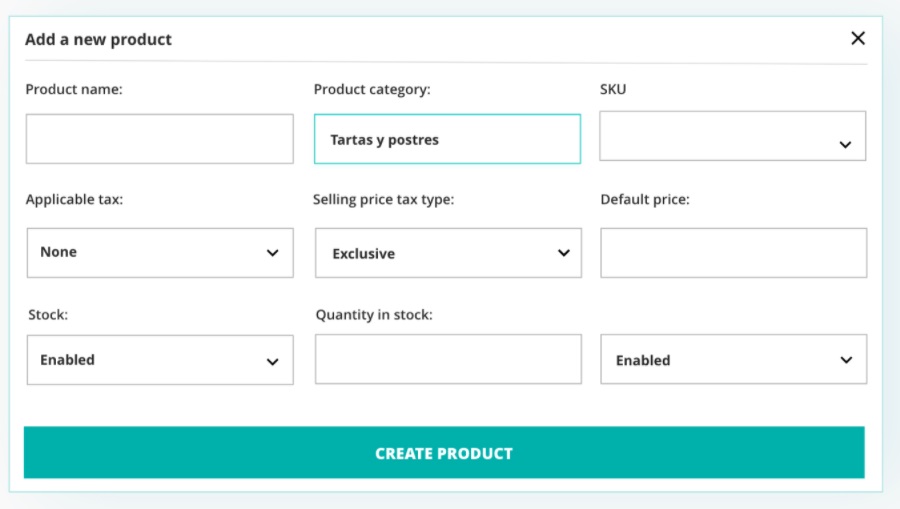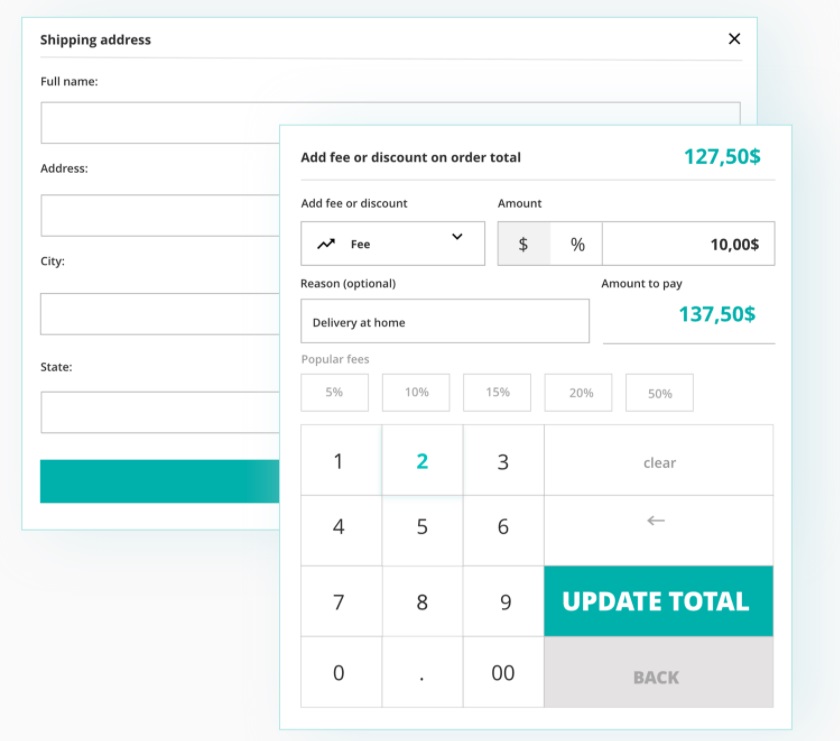 Manage discounts, coupons, markups, shipping, and add notes on products and orders
A complete order management that allows you to apply discounts, coupon codes, markup and to add notes to any product and order made through the cash register.
Retrieve saved shopping carts to complete the order at a later stage
One of the most useful and commonly used features of a cash register: thanks to the 'Suspend and save' button, you can temporarily freeze a shopping cart and save it in a separate tab, so you can open a new order. Later, you will be able to retrieve the frozen cart and pick up where you left off!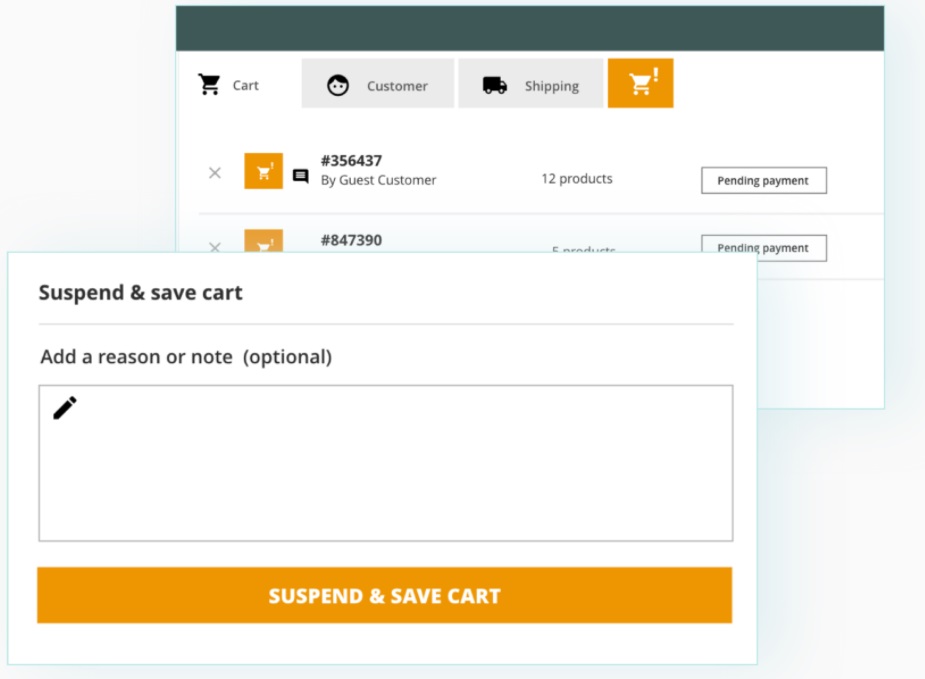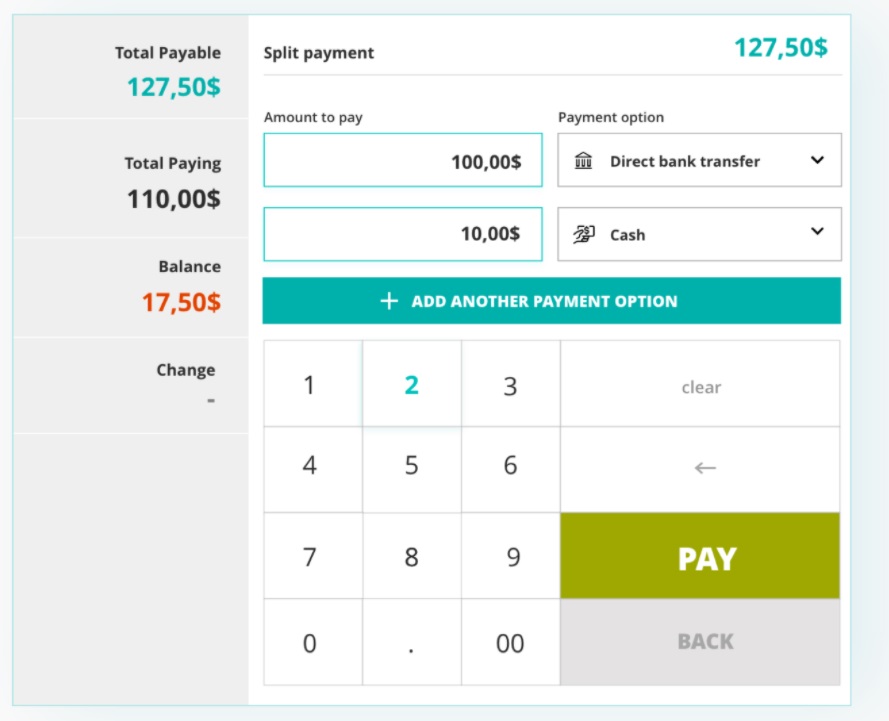 Enable multiple and split payment methods on the same order
Provides the functionality to split the payment of the order into different payment methods. Thanks to this function, you can give your customers the opportunity to pay, for example, half with cash and half with a credit card.
Issue customized sales receipts ready to print or download them as a PDF file after the order is paid
Use the integrated builder to create and customize the sales receipt that can be printed after the order is completed. You can assign one receipt template to each register and choose the size, content, logos and more.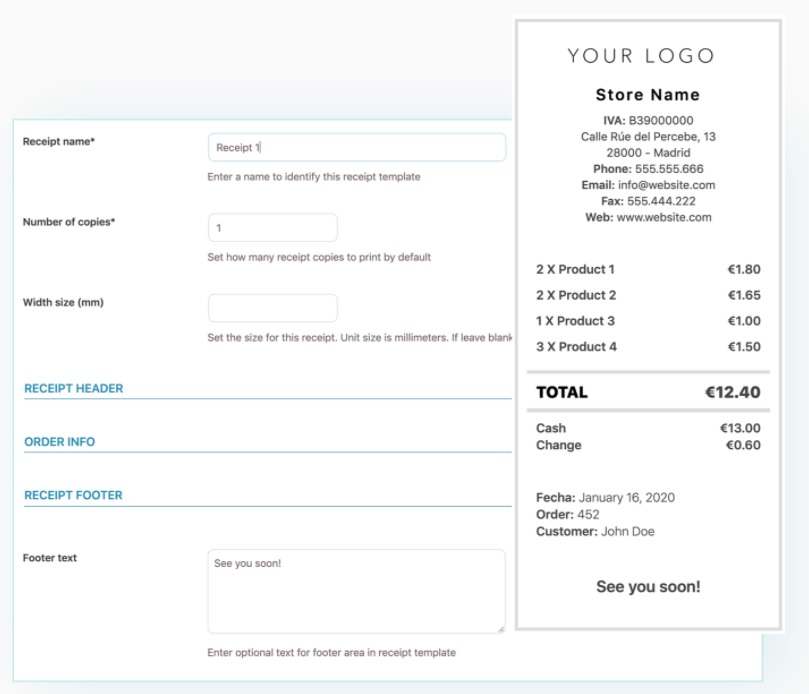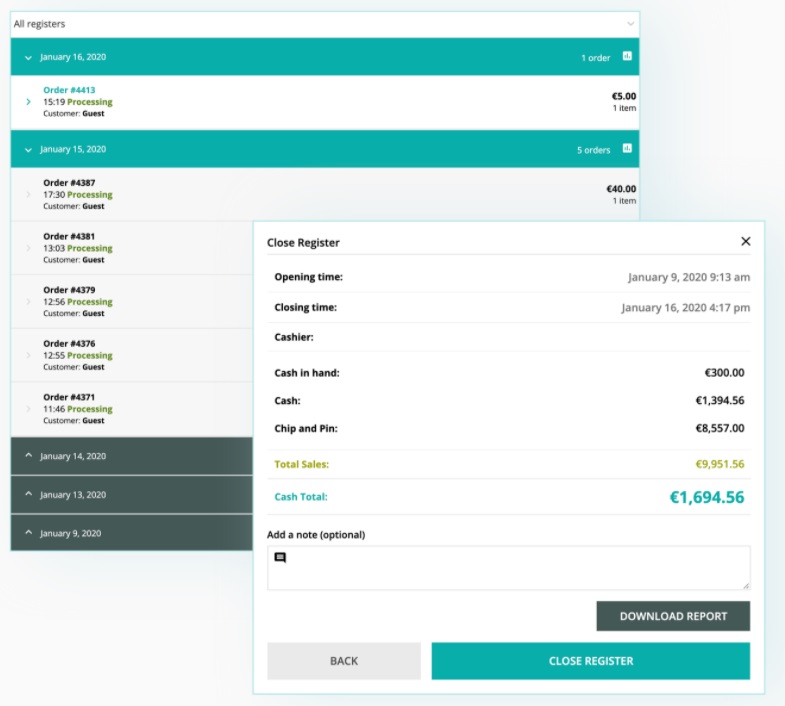 View all the orders made through a specific POS register in a tab and download the register closure report
With our plugin, you can track all the orders made through the POS register on a dedicated view and download or print a register closure report including orders and sales made.
Scan the products (with a SKU-based search) or take advantage of the integration with our YITH Barcodes plugin
Allow the cashier to find products by SKU or by the barcode generated through our YITH Barcodes plugin to speed up and simplify the purchase process.